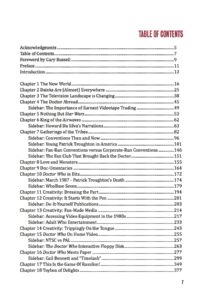 Whether you've been following the news about RED WHITE AND WHO for some time now – possibly years! – or you've just heard about this one-of-a-kind volume, you're probably wondering: Just how comprehensive is this book?
We thought the best way to give you an idea of the extraordinary scope of the research accomplished by the RED WHITE AND WHO team is to share the entire table of contents and index with you…so here it is! Just click on the preview image at left to view or download the entire PDF.
The book hits shelves on August 21, 2017 but you can pre-order your copy now!