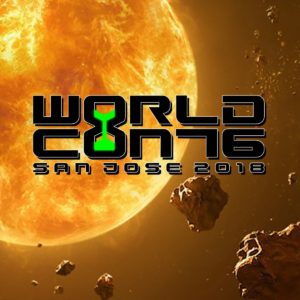 Nominations are now open for the Hugo Awards at the 76th World Science Fiction Convention in San Jose! If you were a voting member in 2017, or have registered as a voting member for 2018 or 2019, then you're able to nominate for this year's awards.
There are fifteen categories for nomination, but we would like to point out two categories in particular.
RED WHITE AND WHO and OUTSIDE IN MAKES IT SO are both eligible in the category of "Best Related Work."
Additionally, having now edited four books in the OUTSIDE IN series, Robert Smith? is eligible in the category of "Best Editor (Short Form)."
If you have enjoyed reading these books as much as we've enjoyed bringing them to life, we hope you'll give them consideration when you make your nominations!