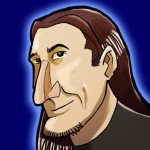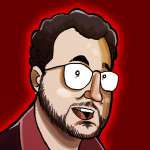 It's a great time to be an EVIL DEAD fan! There's the stunning ASH VS. EVIL DEAD series on Starz (see our post of the latest trailer and more), and now an exciting new Kickstarter is hoping to bring a 100% official EVIL DEAD 2 board game to your doors!
The crowdfunding effort has already surpassed its goal of $70,000, reaching nearly $100,000 as we post this, but with a month left to go, there's plenty of time to be part of this project, inspire more stretch goals, and get in on all the Deadite-fighting action! Here's a glimpse of some of the game in development, and below that a description from the Kickstarter site: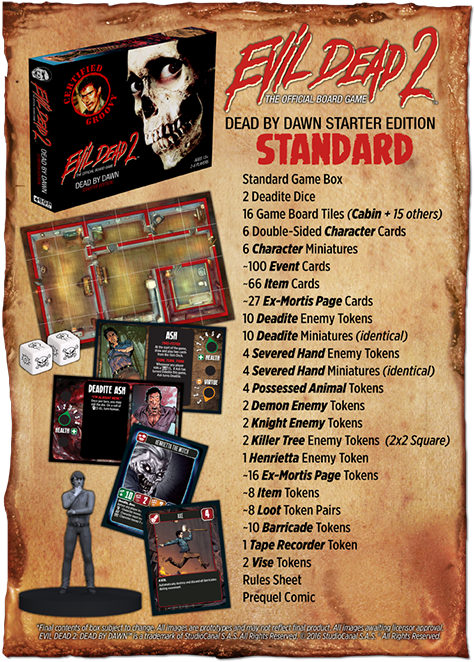 The officially licensed Evil Dead 2 Board Game is the tabletop experience Evil Dead 2 fans have been dying for–featuring at least 8 custom figures with art depicting the terrifying and iconic characters, monsters, and locales from the cult classic film. 2-6 players will work together in 60–90 minute sessions to gather pages of the Ex-Mortis while trying to survive demon attacks, supernatural events, and avoid turning into evil deadites themselves.
Go now and add your support! Who knows, you might be the one that finds the missing pages of the Ex-Mortis in time to drive those Deadites back to their own dark dimension once and for all!