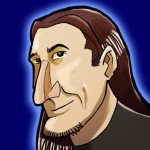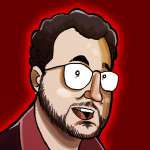 He was often referred to as "The Great Bird of the Galaxy," a towering icon in pop culture history whose role in creating one of the longest-running science fiction universes of all time permanently places him in the media hall of fame as well as in the hearts of millions of fans. His name was Gene Roddenberry, and today would have been his 95th birthday.
Plenty of words have been written and will continue to be written about his life, his work, and his legacy, but here at G2V we just had to chime in on his birthday in this, STAR TREK's 50th anniversary, to reaffirm our love for the universe he and the team he assembled helped to create over the course of a half century of thoughtful exploration and adventure to the final frontier and beyond.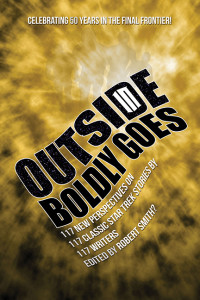 This fall, Arnold's own ATB Publishing will also release the third in the OUTSIDE IN series of avant-garde essay collections, featuring contributions from numerous writers working in a variety of styles, formats, and tones. The first two volumes covered all of the stories in classic and modern televised DOCTOR WHO, but for the third – OUTSIDE IN BOLDLY GOES – 117 writers were assembled by editor Robert Smith? to discuss all of the Kirk-era STAR TREK tales from the original series, animated series, feature films, and a few surprises too. More details will be forthcoming shortly, but in this anniversary year, it will be a one-of-a-kind journey back through all those Enterprise exploits we remember so fondly…and you may even look at them with fresh eyes. To the left is an exclusive first look at the cover, and at the ATB site you'll find the table of contents and pre-ordering information!
We tip our G2V hats to Gene, and "May the Great Bird of the Galaxy bless your planet!"