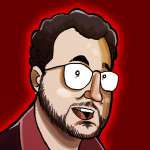 While I can't say I've ever considered myself a huge FRIDAY THE 13TH fan, it was inevitable that if you liked any horror movies at all and you grew up during the early days of cable, you were bound to see every single one of Jason's exploits (and, yes, his mother's) countless times in rotation. So I've seen them all, enjoyed some more than others, but there's one that stands out. It's an all-time favorite, the film where Jason finally becomes an actual zombie (thus qualifying it and all its chronological successors for inclusion in my book, ZOMBIEMANIA). And today is its 30th anniversary!
On this day in 1986, FRIDAY THE 13TH PART VI: JASON LIVES took on the task of reinvigorating an aging franchise after a supposed FINAL CHAPTER that seemingly said goodbye to long-time slasher star Jason and A NEW BEGINNING that attempted to reinvent the series along more suspenseful lines. But fans weren't having it; they not only wanted Jason back, they wanted him back more dangerous than ever. Jason couldn't just return after years of near-death escapes. No, this time he had to quite literally rise from the grave and become a zombie killer that could not be stopped!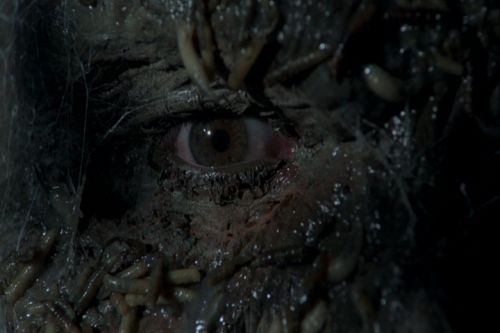 And so, writer/director Tom McLoughlin accepted the challenge and crafted a more self-aware, at times overtly comedic installment with borrowed elements of classic Universal horror like FRANKENSTEIN, knowing nods to the cautionary aspects of the series (sex=death), tongue-in-cheek moments like one involving a hapless paintballer, and reliable turns by sci-fi and horror stalwarts Thom Matthews (RETURN OF THE LIVING DEAD 1 & 2) and Jennifer Cooke (V: THE SERIES). You can also see a young Tony Goldwyn in his very first film, four years before he appeared in GHOST.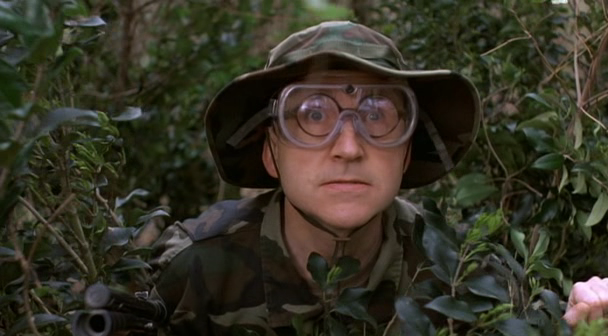 With a creepy trailer shot just for promoting the movie and featuring music that felt like it incorporated nods to the aforementioned RETURN as well as PHANTASM and, of course, the familiar FRIDAY whispery echoed refrain, the stage was set for Jason's triumphant resurrection!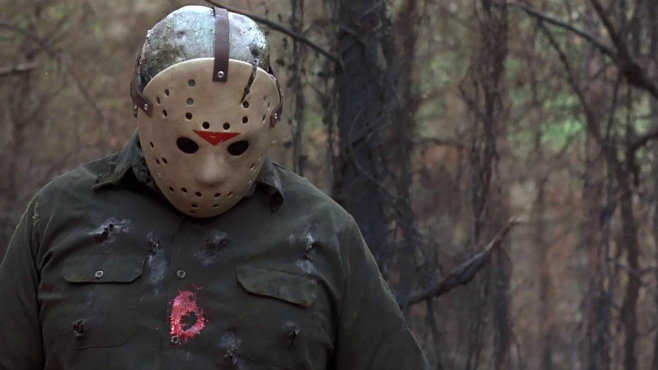 I still enjoy JASON LIVES and consider it a highlight of the series. If you're a FRIDAY fan, a slasher aficionado, a horror buff, or just someone that enjoys a bunch of people getting knocked off at a camp, I highly recommend the sixth FRIDAY THE 13TH. As for Zombie Jason with his Fulci-esque worm-infested face, he still looks just as creepy cool as he did way back then. Happy 30th, you living dead hockey-masked maniac, you!
HELP US BY ORDERING THE MOVIE VIA THIS LINK!