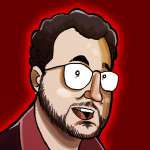 It was to be the final Sinbad adventure produced by Charles Schneer and Ray Harryhausen, an epic journey that would take the Arabian sailor to the farthest reaches of his world and to the threshold of a new era that seemed to be bidding farewell to magic in favor of technology. He would save a prince, find love, and battle all manner of fantastical beasts. This was a blockbuster film that would surely dominate its release year in 1977 on this very date… SINBAD AND THE EYE OF THE TIGER!
OK, so there was that STAR WARS thing too, but never mind. Although some find this last Harryhausen Sinbad movie lacking, I still love it. True, I do feel Patrick Wayne is not nearly as good in the lead role as John Phillip Law was in the previous installment, 1974's GOLDEN VOYAGE OF SINBAD – in fact, I've always said this movie would be as close to perfect as it could be if only Law had returned as originally planned.
Wayne's somewhat flat delivery isn't really much of a problem, however, and there are so many other reasons to enjoy this sterling example of sword and sorcery excitement. Harryhausen was soon to retire himself, and here he's working at the peak of his powers just prior to his final film, 1981's CLASH OF THE TITANS. He gives us such wonderful creations as the Trog (one of his personal favorites), the robotic Minoton, and in one of his most nuanced stop-motion performances, the baboon form of Prince Kassim.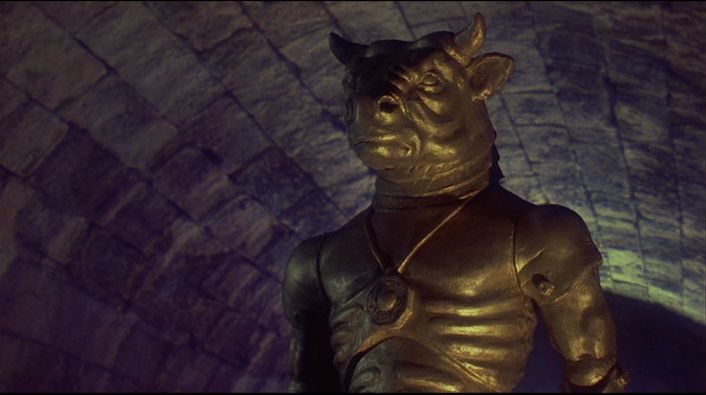 And then there's Patrick Troughton as Melanthius, an aging magician-scientist with a young female companion, a knowledge beyond even his advanced years, and a boyish delight in the discovery of new and amazing things. Sound familiar? That's because for many of us, Troughton will always be remembered best as the Second Doctor, the incarnation of the titular Time Lord that appeared on the long-running BBC sci-fi series DOCTOR WHO from 1966-1969 and in a few appearances afterward. And here he seems to be doing little more than playing a slightly older version of his Doctor.
This is why I've always loved the idea that at some point in his future, during a murky period of time that is well mined in DOCTOR WHO lore but would take some explaining here (just trust me on this one; for WHO fans, all I need to say is "Season 6B"), an older Second Doctor retired to ancient Earth to live out his final years as Melanthius. Considering his knowledge of lasers, "telepathia," and more, it works well. And it's fun!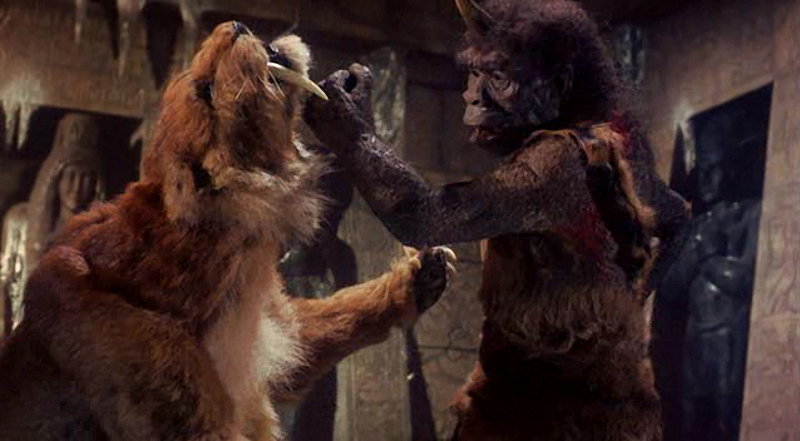 SINBAD AND THE EYE OF THE TIGER is a rousing finale to the series that incorporates timely science-fiction elements into Sinbad's otherwise pseudo-historical, magical world. It also showcases some of the most emotionally moving performances by stop-motion creatures in Harryhausen's career, bidding farewell to the world of Sinbad in style.
To learn a lot more about this film, check out CINEMA AND SORCERY: THE COMPREHENSIVE GUIDE TO FANTASY FILM – written by G2V's very own Scott Woodard and Arnold T. Blumberg (that's me!) – in either print or e-book!
HELP US BY ORDERING THE MOVIE VIA THIS LINK!