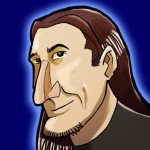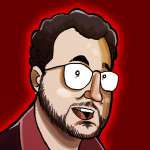 Today would have been special effects maestro and storyteller extraordinaire Ray Harryhausen's 96th birthday. For fantasy fans of so many generations including our own, Harryhausen's groundbreaking, painstaking work in the field of stop motion animation (and let's not forget, acting, for through every creature he gave an award-winning performance) made him a towering figure in our childhoods. His creations were more than rubber and metal and fur – they breathed, they lived, and they thrilled us in darkened movie theaters, on late-night television broadcasts, and now on DVD, Blu-ray, and streaming video.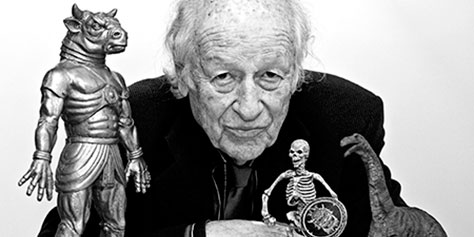 In our new book, CINEMA AND SORCERY: THE COMPREHENSIVE GUIDE TO FANTASY FILM (coming out July 1, 2016 from Green Ronin Publishing), we naturally devoted many full chapters to Harryhausen's unforgettable work, from the Sinbad adventures to JASON AND THE ARGONAUTS and, of course, CLASH OF THE TITANS. In fact, when the multi-year quest began to write this tome, Arnold revisited those favorite films first in order to write the chapters about their creation. And for Scott, there was the added dimension of having met Ray in person one day while working for the late David Allen in the 1990s. Scott was working on an armature at a table and suddenly heard: "Hey Scott, I'd like you to meet Ray." And there he was, the man himself, examining the work that Scott was doing! It was a brief but memorable experience.
We had no choice but to dedicate the entirety of CINEMA AND SORCERY to Ray when he passed away during the writing of our book. We'd like to share the Dedication page with you here (click below to enlarge the image), and we hope that if you decide to seek out our work, you'll be able to share in all the joyous memories of fantastic adventures, horrifying monsters, glorious heroes, and amazing creations that we detail with such admiration and respect in its pages. You can also hear us talk about our memories of Ray in one of our earliest episodes of The G2V Podcast.
Happy birthday, Ray.