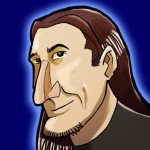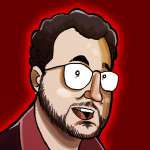 We're on our way! In just four days we'll be seeing you all at the biggest gaming convention in the nation, GenCon, and signing copies of our brand-new Green Ronin book, CINEMA AND SORCERY: THE COMPREHENSIVE GUIDE TO FANTASY FILM! Details on that below, but wait, there's more!
If you're getting ready to head to Indianapolis for GenCon 2016, check out these incredible old-school checklists/survival guides created by the very talented Brandon Kruse!
We love these things, and we know we'll be using them! Also, be sure to check out Brandon's blog, D&D Doodle!
Now about that CINEMA AND SORCERY signing. Find us at the Green Ronin/Geek & Sundry booth 1421 on Saturday at 2pm for a chat and a signed book! Map to the booth below…"join us!"