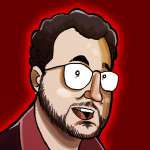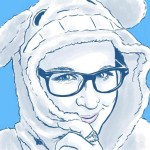 It was a long-time goal finally achieved as we took the opportunity – after a weekend at GenCon 2016 in Indianapolis – to detour a bit north on the way home to Baltimore and stop in Evans City, Pennsylvania! As all zombie fans know, this is where the modern zombie was born, the home of NIGHT OF THE LIVING DEAD and the reinvention of the pop culture monster into an icon that would become a global phenomenon.
Many have made the pilgrimage to this unassuming small town, and in the time we had to devote to the journey, we were not only able to tour Kevin Kriess' Living Dead Museum – a veritable treasure trove of information, artifacts, and memorabilia related to NIGHT, DAWN, DAY, and many other aspects of zombie genre history – but also take a quick trip over to the Evans City Cemetery itself, where the NIGHT team shot the immortal opening sequence with Johnny (Russ Streiner), Barbra (Judith O'Dea), and that herky-jerky Cemetery Ghoul (Bill Hinzman). We also checked out the city's historical tribute to the film via a set of markers installed near the police station.
We actually visited Kevin and the museum first, but I'll be putting together a post about that part of our trip soon. In the meantime, let's jump ahead to the historical tribute and Evans City Cemetery. "You think I wanna blow [Tuesday] on a scene like this?" Definitely!
One final note before the story is taken over in the photo captions. Although I know many fans have re-created poses from the film in photos with the graves we also visited and depict here, that sort of behavior is frowned upon by the locals and authorities as disrespectful, and we had no intention of doing that. With that out of the way, get ready for a run of signage photos to kick things off!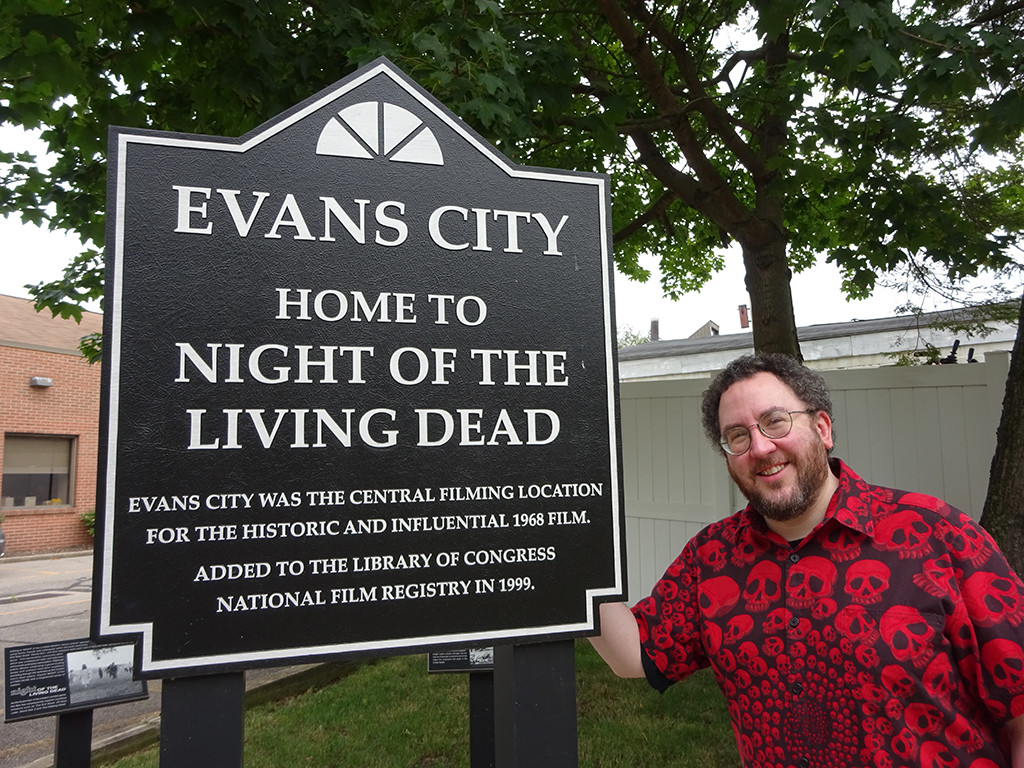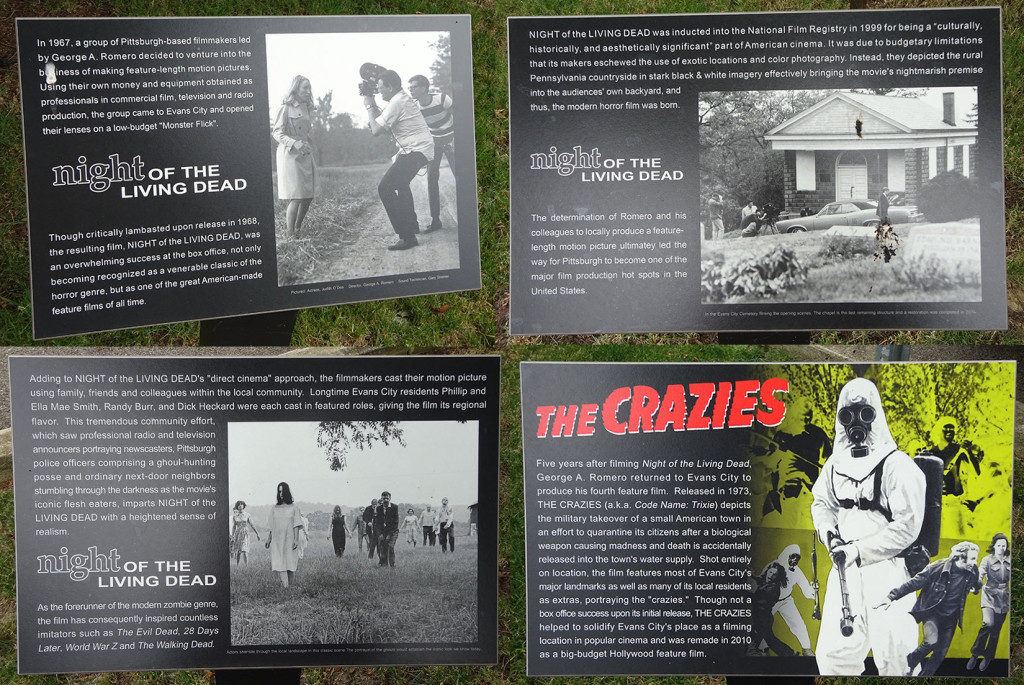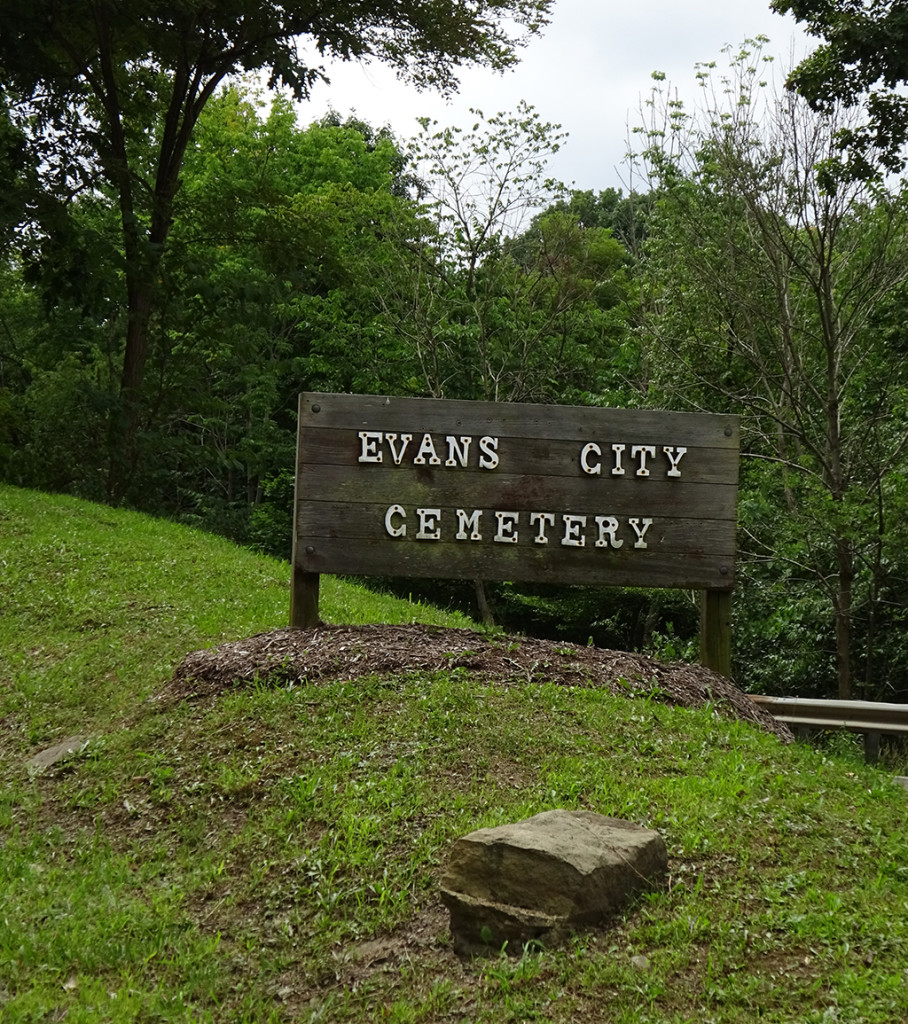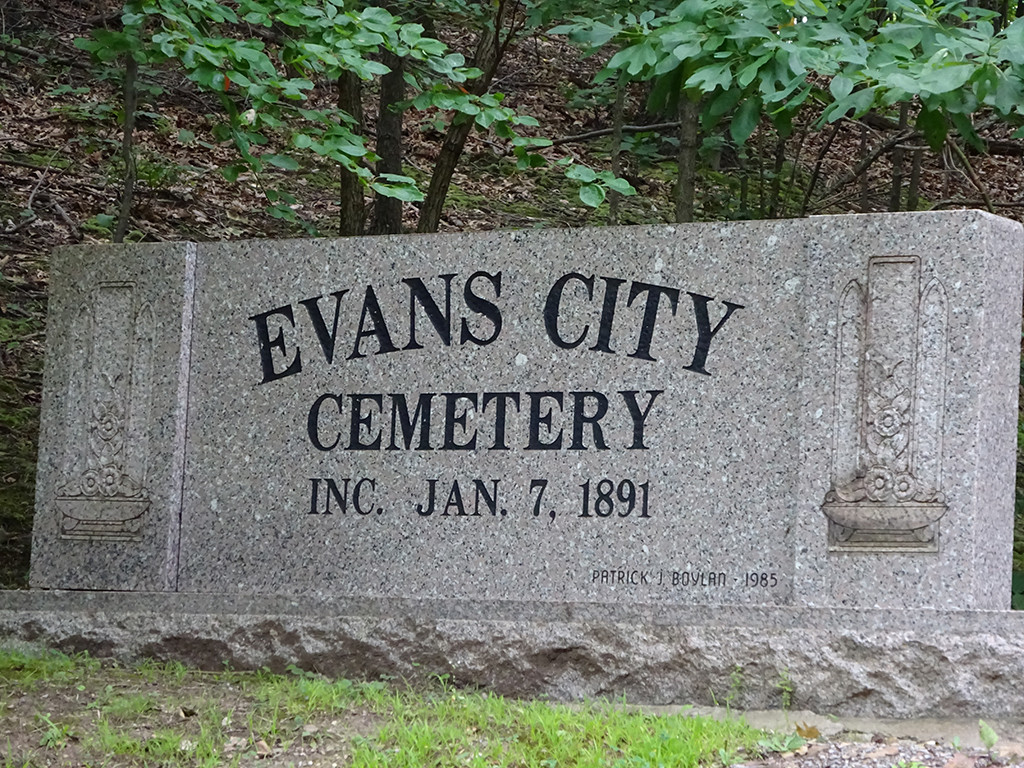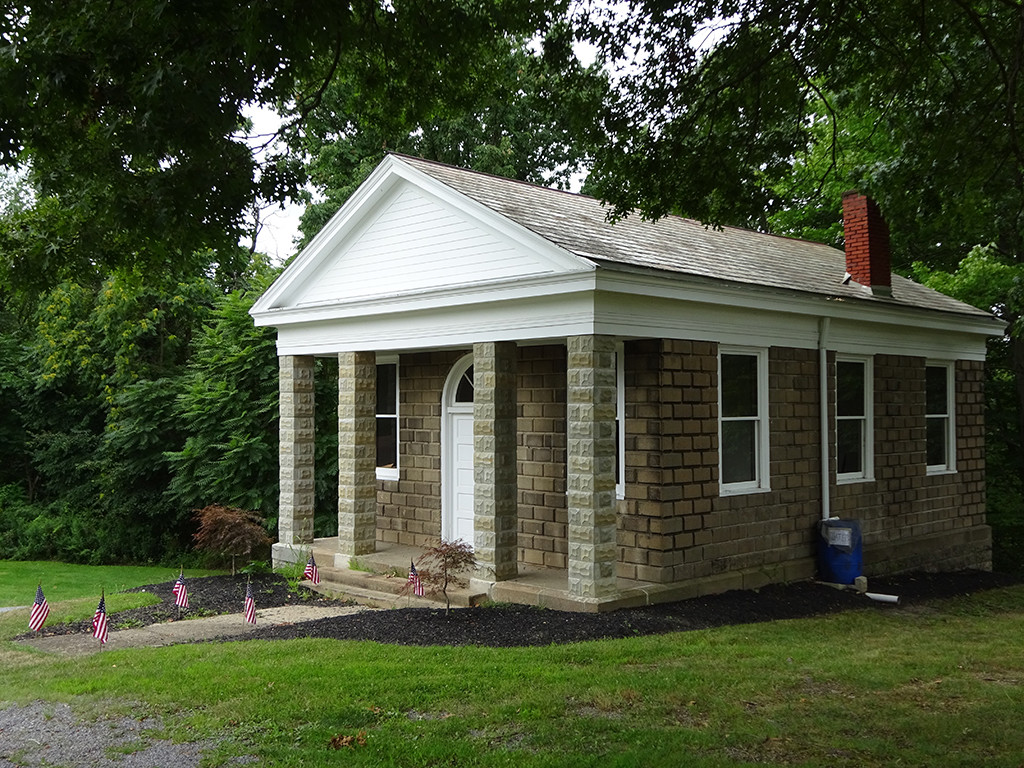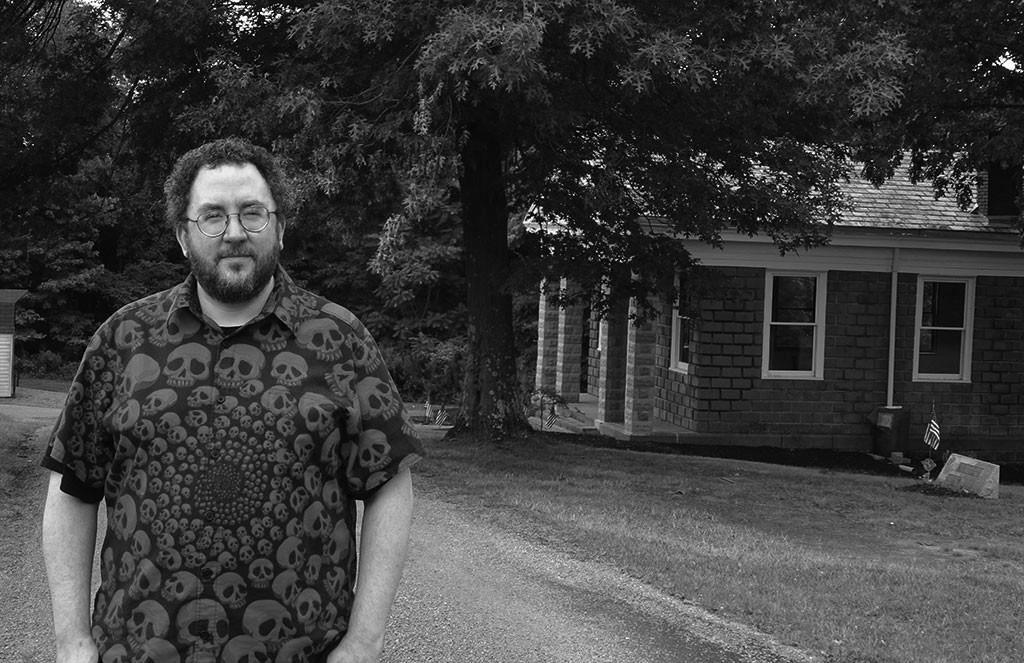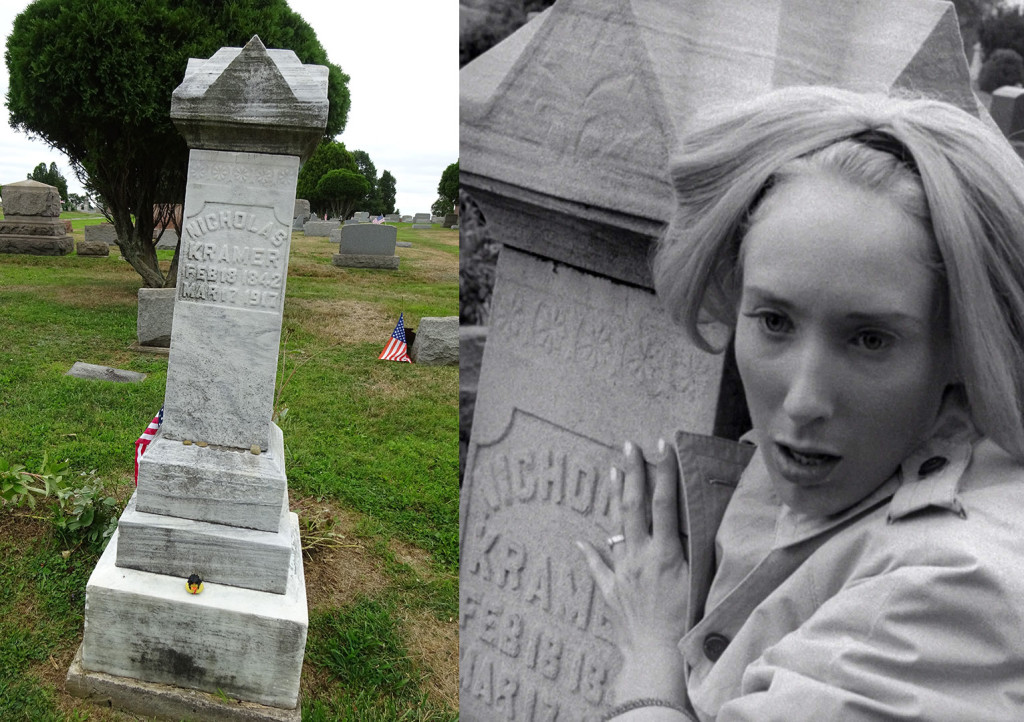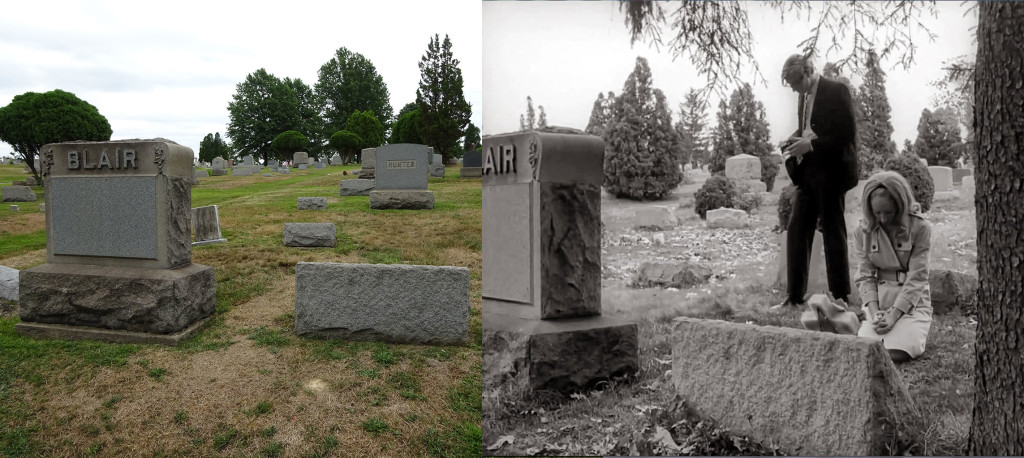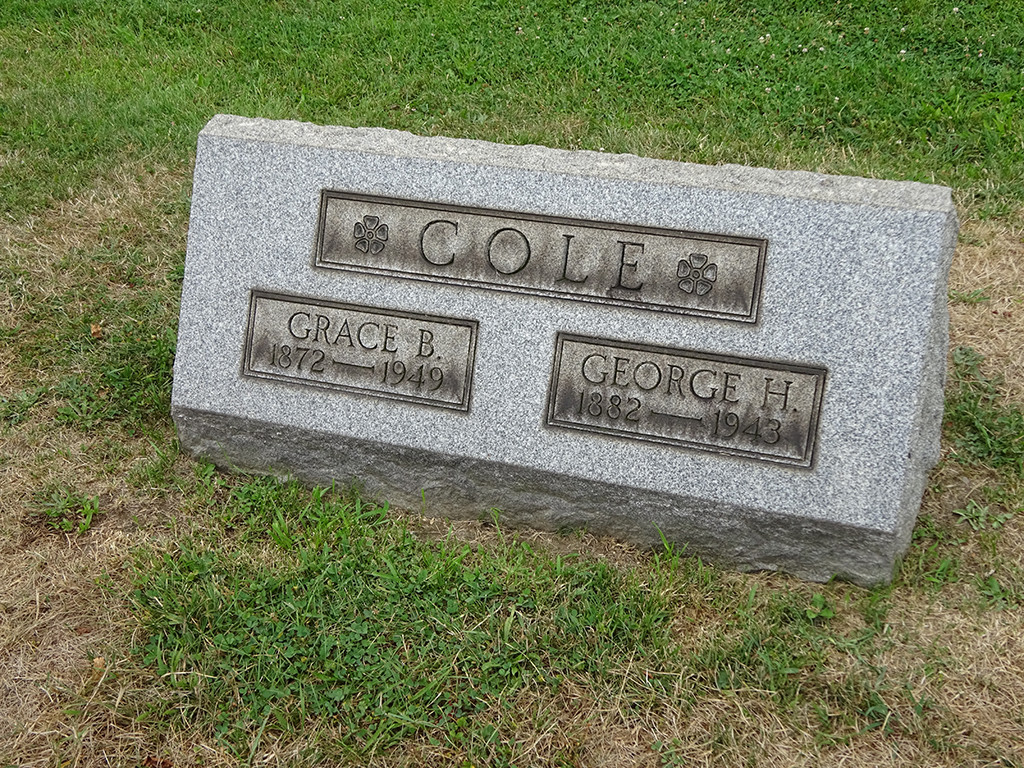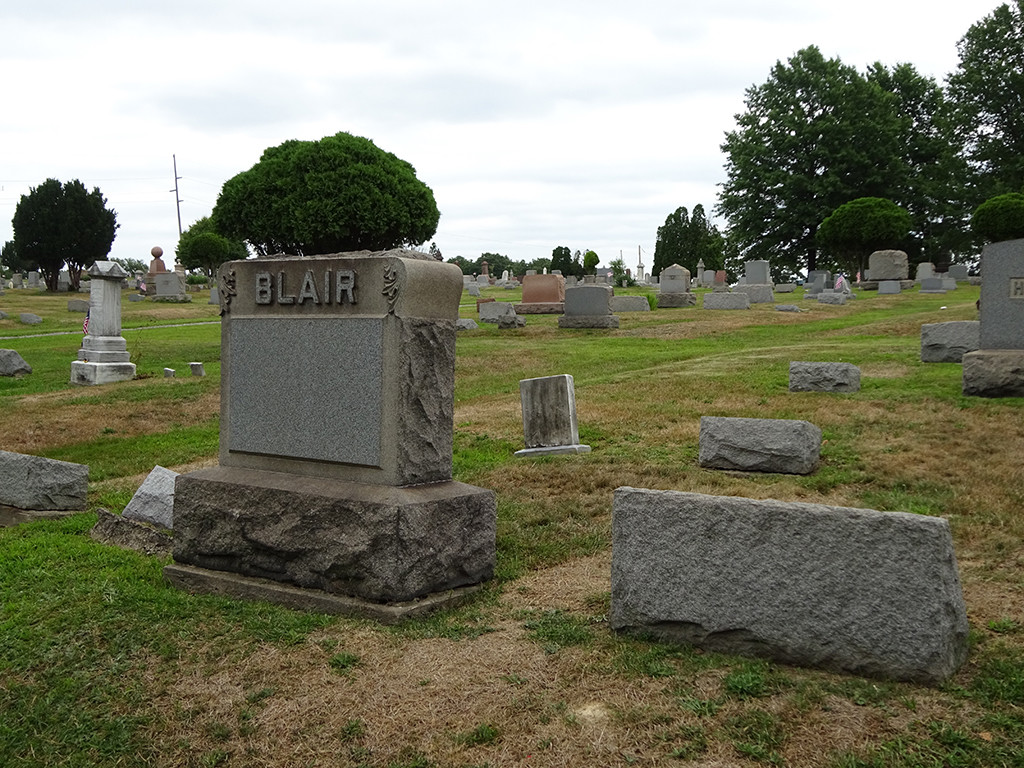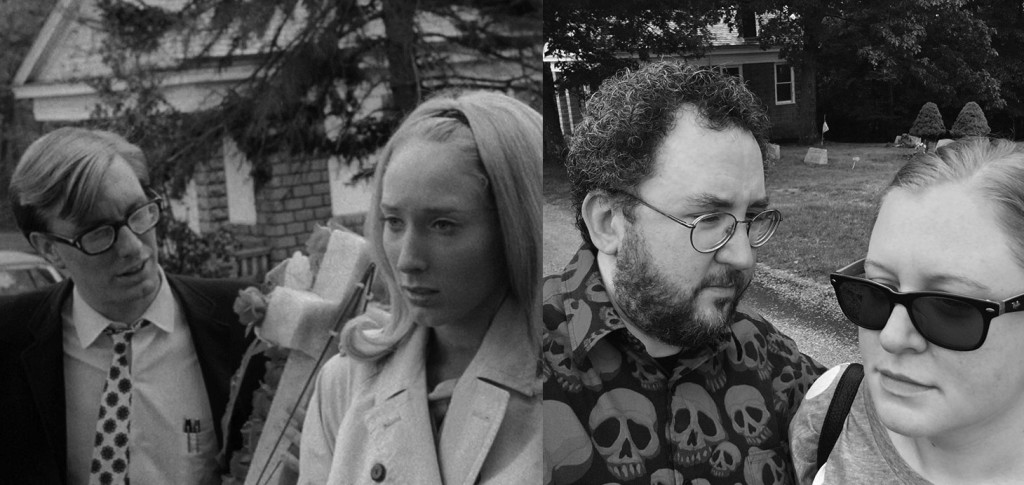 It was a genuine honor to tread the same ground upon which cultural history was made, and to do so with respect to those that occupy it.
Join us next time as we step back to the beginning of that day and visit Kevin Kriess' Living Dead Museum! In the meantime… "is there any of that candy left?"
Listen to our discussion on the undying classic, NIGHT OF THE LIVING DEAD, on episode 68 of DOCTOR OF THE DEAD!