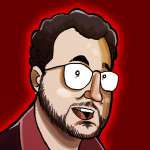 Read on for the original article, but we've updated this post to include the all-new red band trailer and San Diego Comic-Con poster: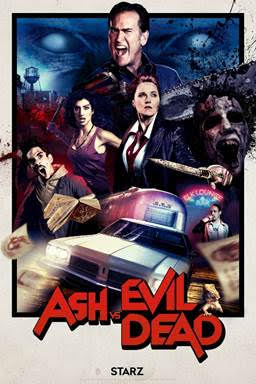 [ORIGINAL POST] The Doc here, and long-time listeners of our DOCTOR OF THE DEAD podcast certainly know how much Scott and I absolutely loved the first season of ASH VS. EVIL DEAD! We watched every single episode with a smile plastered on our faces, and we often talked on the show about how this series was just an absolute gift to fans, something we could never have expected and couldn't quite believe even existed!
Well it happened, it exists, and it was not only awesome but groovy enough to return for a second blood-drenched season of Deadite-destroying escapades. Welcome the Ghost Beaters back with this explosive Season 2 teaser! Bull-riding, felt puppets, and buckets of blood – what more could any EVIL DEAD fan ask for?
And here are the two official stills released so far; this team is ready for action!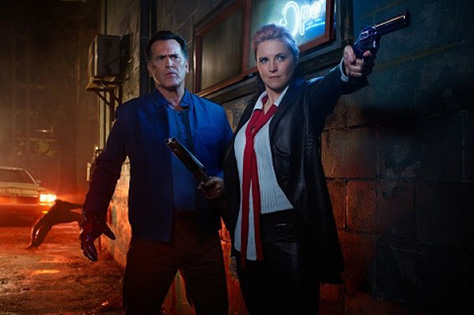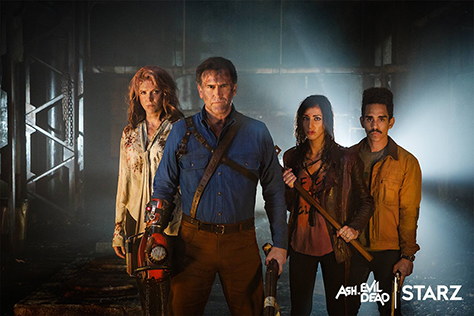 ASH VS. EVIL DEAD returns to the Starz channel this October.