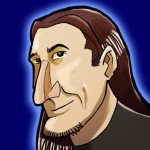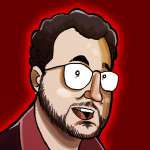 As even Leonard Nimoy had to admit eventually, he was Spock. But for so many of us, the man behind the ears was equally as fascinating.
We recorded a special episode of The G2V Podcast as a tribute to Nimoy shortly after his death, but now Nimoy's son Adam has produced a documentary that serves as a truly moving homage to a man that brought joy – and logic – to the lives of millions of people. The official blurb for the film explains how it came to be:
The film's focus began as a celebration of the fifty-year anniversary of Star Trek: The Original Series, but after Leonard passed away in February 2015, his son, director Adam Nimoy, was ready to tell another story: his personal experience growing up with Leonard and Spock. Adam not only shares details on the creation, evolution, and universal impact of Mr. Spock, but also about the ups and downs of being the son of a TV icon.
FOR THE LOVE OF SPOCK will be available on demand and in theaters starting September 9. Watch the trailer below, then plan to see the film. You can even pre-order it now via iTunes.
After all, it's the logical thing to do…and the human thing to do too.