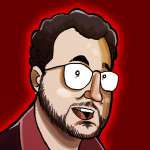 It's always exciting when another zombie film pops up on the global map. With the apocalyptic genre spreading to every corner of the planet, we're seeing new undead mayhem emerging from countries all around the world, and often from places that rarely if ever told zombie stories before.
TRAIN TO BUSAN, which pits survivors on a fast-moving bullet train up against a viral zombie outbreak, has already enjoyed some record-breaking success in Korea, and I'm looking forward to checking out this all-new action-packed undead adventure and sharing my review with you as soon as possible! We have the trailer and poster to show you, but first…
…A note on zombie history: TRAIN is being touted by some as the first Korean or first South Korean zombie movie, and all those horror sites should really check with the expert that co-authored ZOMBIEMANIA (that would be me). Three previous South Korean zombie films are:
GOESHI (1981)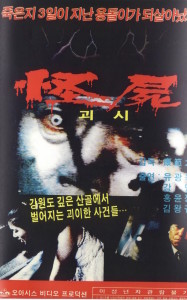 THE ALIENS AND KONG KONG ZOMBIE (1989)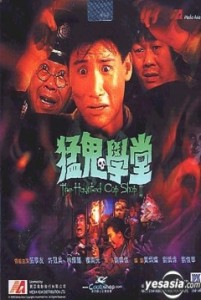 Just saying. Anyway, here's the subtitled trailer and poster for TRAIN TO BUSAN. From the trailer alone, this looks like a kinetic thrill ride with some wild zombie insanity; here's hoping it lives up to the glimpses we see here!