RED WHITE AND WHO: THE STORY OF DOCTOR WHO IN AMERICA was the result of a dedicated team of creative professionals, and we wanted to give every one of them a spotlight as we celebrate the release of the book. Below you will find biographical material and links for the authors and other main contributors to this incredible volume.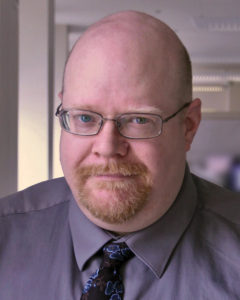 STEVEN WARREN HILL is the co-owner and director of Gallifrey Base, the largest and most popular Doctor Who forum on the Internet, and was previously the chief administrator of the Outpost Gallifrey forum. He is the assistant programming director for the annual Chicago TARDIS convention; the creator and director of Mysterious Theatre 337, a favorite feature of American conventions since 1996; and an occasional on-stage interviewer at some American conventions. He has written two previous books, Silver Scream Vol 1 and Vol 2, in-depth reference works on classic (1920-1951) horror films from Telos Publishing, and is a contributor to Outside In from ATB Publishing and 1001 TV Shows You Must Watch Before You Die from Universe Publishing. He first saw Doctor Who in his hometown of Chicago in November 1975 ("The Claws of Axos") and attended his first convention in 1983, but didn't get actively involved in fandom until 1986, when suddenly he found himself doing an uncanny Sixth Doctor impression in comedy fan films for the Federation (and he later played the part of the Sixth Doctor in fan audios such as the charity adaptation of "The Nightmare Fair"). In the 1980s he was a regular contributor to CompuServe's SF&F SIG, Doctor Who section, and in 1996 he created the Doctor Who Image Archive website. By day, Steve works as a senior technology systems designer (and holder of RCDD and CTS certifications) for a global architectural & engineering firm, designing things like security systems and site connectivity plans for international airports and airport hangars. He has an Associate in Arts degree from Harper College. He thinks he's a sort of idealized version of the complete renaissance man, but that's probably only so he can be first off the boat when it starts to sink.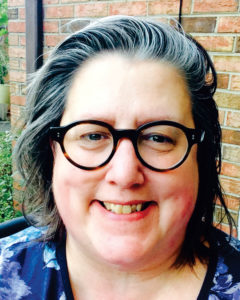 JENNIFER ADAMS KELLEY discovered Doctor Who her senior year in high school (1981), and the show has molded her adult life. She ties life milestones in with what was going on vis a vis Doctor Who and the show's fannish events she participated in. She plans trips around Doctor Who exhibitions and events. Her skills and hobbies— writing, filmmaking, website designing, and costuming— come in use when creating fan films, Doctor Who-related websites, and cosplay. A 1985 graduate of Northwestern University (B.S. Speech, double-major in radio/tv/film and Creative Writing for the Media), Jennifer worked in customer service and marketing prior to tackling the full-time job of raising a child. Since said child now attends college, Jennifer divides her time between book promotion, Gallifrey Base (which she partly owns), and personal projects. She has essays in Chicks Dig Time Lords, Companion Piece, Outside In, Outside In 2, Outside In Boldly Goes, and Outside In Makes it So. Jennifer also served as Masquerade Director/Special Events Manager for HME Visions (1990-1998) and Programming Director of Chicago TARDIS (2000-2017), and currently runs the Gallifrey One Masquerade of Mandragora. She was also named Fan of the Year by the Friends of Doctor Who in 1996.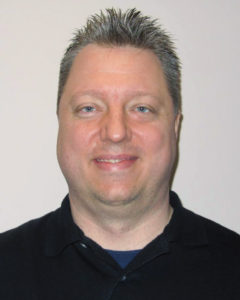 NICHOLAS SEIDLER is the lead organizer of the Earthbound TimeLords, the academic Doctor Who fan club. The Earthbound TimeLords website is home to a number of on-going projects to include the Missing Episodes Scripts Project, the Doctor Who Fanzine Preservation Project, and the Diary of Doctor Who Role-Playing Games fanzine. He is involved in various fan related endeavors led by the other authors such as the Doctor Who Cuttings Archive, fan film projects, Mysterious Theatre 337, and numerous music composing projects. He contributed to the books Howe's Transcendental Toybox, Outside In 2, Outside In Boldly Goes, and Outside In Makes it So. He serves as the house manager at the Chicago TARDIS Doctor Who convention, and also helps oversee the convention's game lounge with an amazing staff of people. He also professionally writes and edits role-playing games and has a Doctor Who RPG campaign that spans over 30 years. He considers himself an expert on Doctor Who gaming, and perhaps his most favorite project was unearthing the unpublished adventure module summaries from the FASA Doctor Who role-playing game. Nick has a bachelor and a master's degree in history from the University of Wisconsin-Milwaukee. He is a full time staff member at the Milwaukee School of Engineering and advises the science fiction and gaming club, called MAGE. He first discovered Doctor Who on 16 April 1983 by flipping through TV channels and catching "Genesis of the Daleks" on his local PBS channel (WMVS). He helped found the Earthbound TimeLords in 1984, which started as the Marquette University High School Doctor Who club and eventually grew to become an online academic endeavor. Someone who loves to continuously learn with an open mind, he welcomes you to join him on almost any journey of discovery.
ROBERT WARNOCK is the audio manager for the annual Chicago TARDIS convention. Since 2008 he has co-written a majority of the music heard at the convention, and arranged numerous versions of the Doctor Who Theme. He has also written the scores for two small independent films, unknown and Thriller Theater!. Robert graduated from The University of Illinois at Chicago in 1987, where he received a BA in Mass Communications. He contributed to Silver Scream Vol 1 and Vol 2 by reviewing a number of classic horror movies. He began watching Doctor Who on March 29, 1981 when he came across "Planet of Evil" on WTTW in Chicago. He became involved in fandom in 1982, and was a co-founder of The Federation, who were pioneers in Doctor Who fan video productions in the 1980s. He is also the co-owner of the Gallifrey Base Doctor Who Internet forum.
JANINE FENNICK was first introduced to Doctor Who quite by accident as a teenager in August 1978. Channel surfing in a hotel room in Stratford-Upon-Avon, she happened upon a rerun of "The Sun Makers." Several months later, the show made its debut on WOR, Channel 9 in New York, and the rest was history. Since then, the Doctor has been a large part of her life: following her to Chicago while she pursued her Bachelor's degree (BS in radio/TV/film from Northwestern University), Upstate New York as she worked on her Master's (MS in TV/Film from Syracuse University), and other parts of the US as she traveled for business in the 1990s. The show's revival in 2005 was responsible with bringing her back into the show's fandom with renewed fervor. Along with cosplaying and other creative endeavours, she is currently an Administrator on the Gallifrey Base Forum, Director of Costumed Events at LI Who and LI Geek conventions in New York, and is on the social media team at Chicago TARDIS. She is also a frequent panelist at science fiction conventions, and a fervent devotee of the Doctor Who: Legacy mobile video game. As a freelance writer, she is the author of several books on doll collecting, and has written for numerous doll & toy publications and websites. She is a contributor to Outside In, Outside In Vol. 2, Outside In Boldly Goes, and Outside In Makes it So.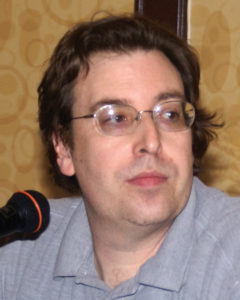 JOHN LAVALIE is the co-founder of BroaDWcast.org, the comprehensive online guide to the foreign airdates and worldwide transmissions of Doctor Who, and curator of the resurrected Doctor Who Cuttings Archive website, as well as a co-founder of epguides.com. He was on the staff of Visions, the 1990s annual Doctor Who convention, and is the Backstage Manager at Chicago TARDIS. He began watching Doctor Who in 1982 because everyone else in his sophomore math class was already watching it.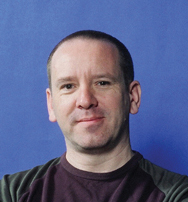 GARY RUSSELL (Foreword) is a former editor of Doctor Who Magazine, former script editor for Doctor Who, and former producer of the Big Finish Doctor Who audio dramas. He has also written Doctor Who novels and non-fiction titles, and recently oversaw the development and production of a new children's sci-fi cartoon Prisoner Zero for ABC Television in Australia.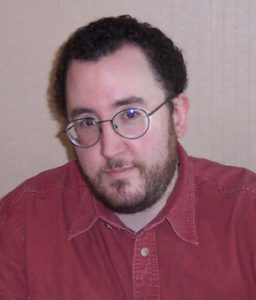 ARNOLD T. BLUMBERG (Afterword) is publisher, editor, and designer at ATB Publishing. He worked for twenty years in the comic book industry as writer, Editor of The Overstreet Comic Book Price Guide and other collectible guides, and curator of a comic book/pop culture museum. As the "Doctor of the Dead," he is a world-renowned zombie expert, having co-authored Zombiemania: 80 Movies to Die For, contributed to many other publications on the topic of zombies, lectured and taught courses in zombie media, and appeared in documentaries like Doc of the Dead. As the "MCU Guru," he is a recognized authority on the Marvel Cinematic Universe and has taught a college course in that series as well as comic book literature and superhero mythology. As co-author of Cinema and Sorcery, he helped to write one of the definitive guides to nearly a century of fantasy film.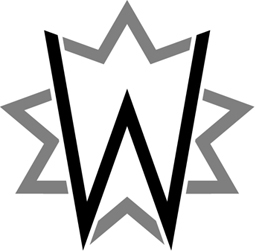 PAUL SMITH (Data Graphics) is a professional copy editor and graphic designer for print and web with more than 20 years' experience in business press. Following redundancy in 2012, he has ventured into producing and publishing his own work. This began with The Wonderful Book of Dr Who 1965, a tongue-in-cheek look at the very first year of Doctor Who. Owing to the unlicensed nature of this project, it was initially presented as an online flipbook (more than 26,500 views on Issuu.com to date), but positive reaction led to Paul producing a small number of printed copies with extra content. Wonderful Books is the imprint established by Paul Smith for the self-publishing of Doctor Who and related titles.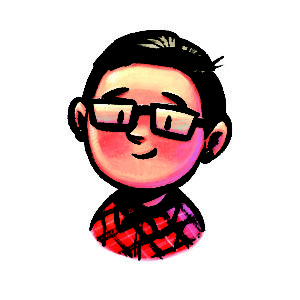 DANI JONES (Cover Illustration) is an illustrator, artist, and writer based in New England. Her work has been used in picture books, magazines, and educational publishing. She is represented in the children's industry by Tugeau 2 Artist Representatives. Dani is the author and illustrator of Monsters Vs. Kittens, Dinosaurs Vs. Puppies, and Once Upon a Time There Was a Pig, children's books published by Stan Lee's Kids Universe. She is also the illustrator of the children's books Elfis (Price Stern Sloan) and The Best Mariachi in the World (Raven Tree Press). In addition to children's illustration and writing, Dani likes to teach and share knowledge about art, process, and technology. She is the author of iPad for Artists, an instructional book about drawing on the iPad, published by Ilex Press. Dani has produced and self-published several projects, including the webcomic My Sister the Freak, and the Halloween short story Frosty the Gourdman. Her website is at www.danijones.com.