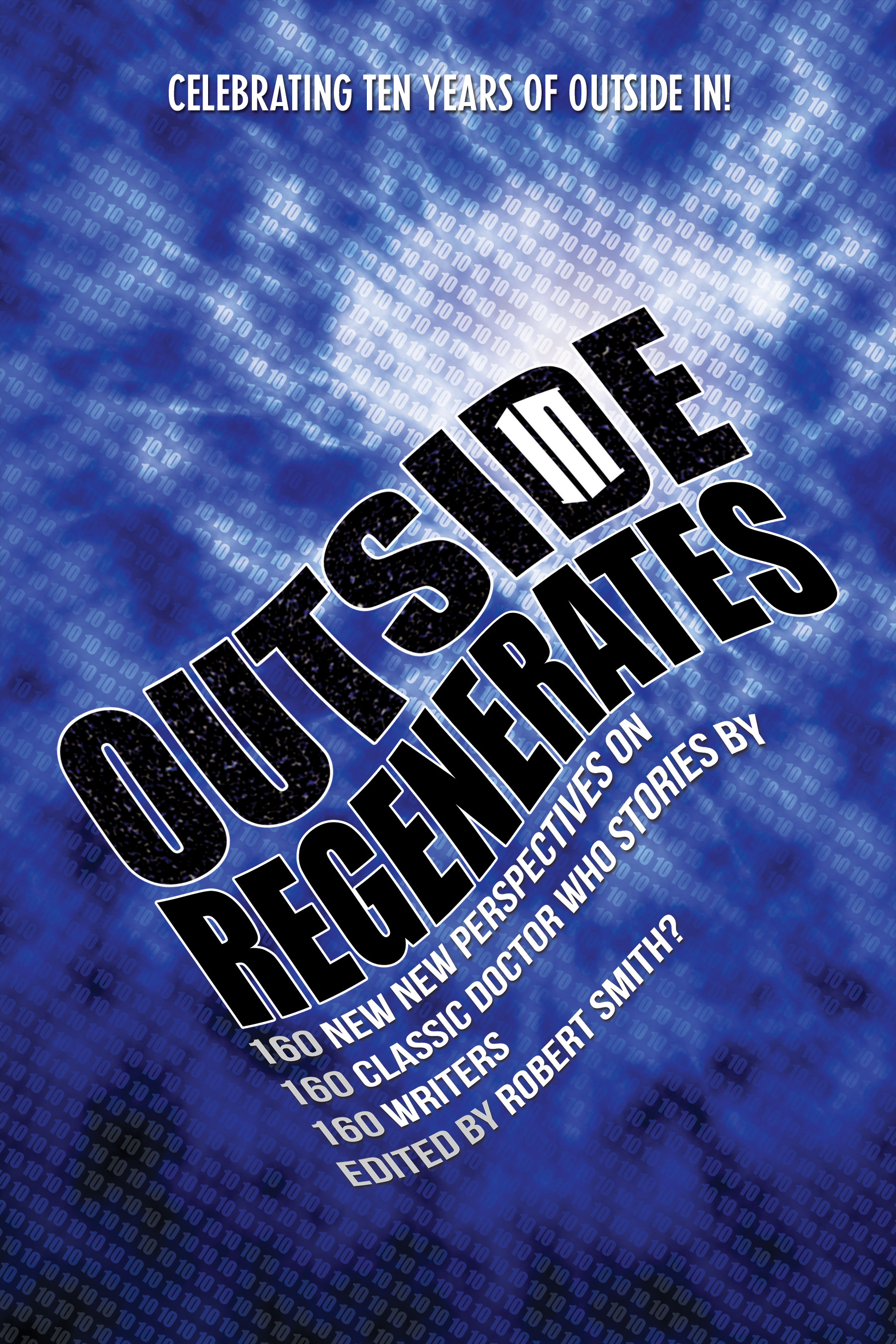 NOVEMBER 2012: ATB Publishing released the first volume of the OUTSIDE IN series, featuring 160 writers sharing 160 new perspectives on all 160 classic Doctor Who stories. Since then, the series has continued to explore our favorite fictional worlds with an ever-growing, eclectic mix of diverse and inclusive voices offering their own unique takes on everything from Modern Doctor Who and Star Trek (Original and Next Generation) to the Buffyverse and – coming soon – The X-Files. Future volumes will visit the space stations Babylon 5 and Deep Space Nine, as well as examine the twisted mysteries of Twin Peaks and the futuristic intrigue of Blake's 7.
We're very proud to announce that in preparation for OUTSIDE IN's 10th anniversary in 2022, we're also going back to the very beginning with a volume that will bring the same distinctive approach to critical commentary on pop culture that has evolved in more recent volumes of the series, refreshing the original collection with all-new essays and voices that will once again tackle all of classic Doctor Who.
OUTSIDE IN REGENERATES: 160 New New Perspectives on 160 Classic Doctor Who Stories by 160 Writers will be a celebration of both the television series and the book series inspired by it, with 160 completely different and even more varied essays on every adventure, each written by a different writer than the one that tackled that story in the original volume. Coming November 2022 from ATB Publishing.