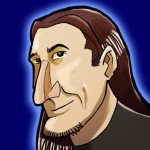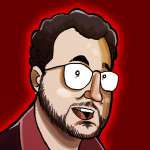 Scott and Arnold have been hinting at this massive project for years now on social media, but at last the tale can be told – a tale of high adventure and triumph and watching tons and tons of sword and sorcery movies while taking copious notes!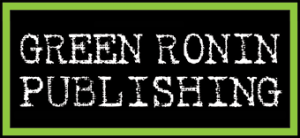 Coming from RPG publisher Green Ronin (Fantasy AGE, Titansgrave, A Song of Ice and Fire) in electronic form and now in print starting today, July 1, 2016, CINEMA & SORCERY: THE COMPREHENSIVE GUIDE TO FANTASY FILM is a massive 400+ page tome by Arnold T. Blumberg and Scott Alan Woodard covering the entire history of the sword and sorcery genre from its earliest beginnings to the latest blockbuster releases!
50 films are given in-depth chapters with details on plot, production, soundtrack, and detailed ruminations and reviews, while every other sword and sorcery feature-length film in existence is catalogued in a massive index cross-listed with alternate titles! PLUS: Tips on how to adapt characters, creatures, artifacts and more from your favorite films to YOUR gametable!
The project started many years ago from a simple conversation between the two pop culture experts, and now they're bringing their love of cinematic high adventure to you!
"For me, the joy of working on these kinds of books is sharing that passion about film with fellow fans," says Arnold (The "Doctor of the Dead" and co-author of ZOMBIEMANIA: 80 MOVIES TO DIE FOR). "These are movies we all grew up enjoying, and we hope that when you watch them next, you'll take a look in our book and see what we have to say about them. It's the next best thing to us sitting there and watching with you!"
"I grew up watching these movies and I grew up a gamer," says Scott (G2V Producer, THE SIXTH GUN ROLEPLAYING GAME, DOCTOR WHO: THE JUGGERNAUTS). "Not only am I excited to share with other fantasy fans the best and absolute worst the genre has to offer, but also to give them ways to enhance their gaming experience with their favorite fantasy icons the same way I do."
Read Green Ronin's original announcement of the release of CINEMA & SORCERY!
Get a preview by learning from Scott how to add some movie magic to your role-playing campaign!
Read Scott and Arnold's tribute to the late great Ray Harryhausen!
For more information or interviews with Scott and Arnold, write to contact@g2vpodcast.com.