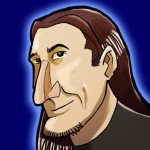 32 years ago today, American audiences were first introduced to the screen versions of Atreyu, Bastian, and Falkor the Luck Dragon, a few of the main characters from THE NEVERENDING STORY, directed by Wolfgang Petersen.
Based on the 1979 novel by German author Michael Andreas Helmuth Ende, this epic, big budget (at the time, the most expensive movie in German history) 1984 fantasy film took audiences to the incredible world of Fantasia, where the mysterious Nothing was threatening to consume the limitless realm of imagination itself!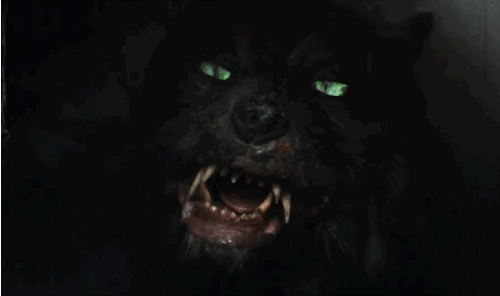 For many viewers (especially kids), the dramatic loss of Atreyu's horse Artax in the Swamps of Sadness (spoiler alert!) left deep scars, but despite persistent rumors, no horses (or actors) perished during the filming of that sequence.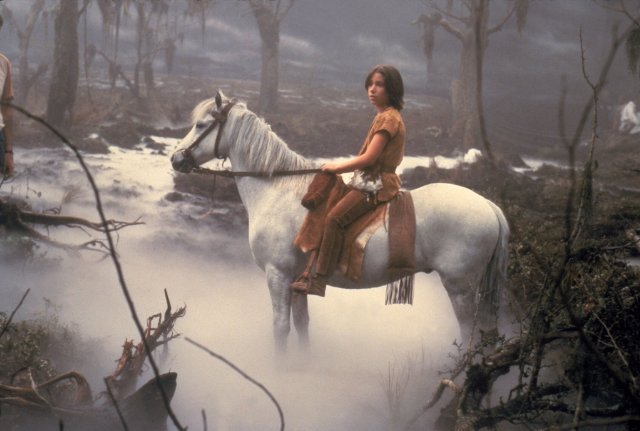 THE NEVERENDING STORY starred a young Noah Hathaway (Boxey from the original BATTLESTAR GALACTICA) and Barret Oliver (D.A.R.Y.L.) as well as a number of other talented performers buried inside suits and under layers of elaborate makeup.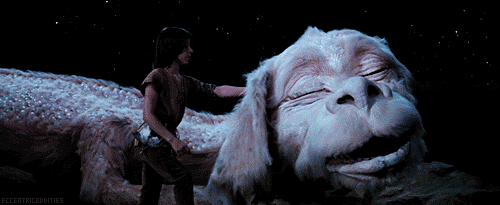 To learn a lot more about this film, check out CINEMA AND SORCERY: THE COMPREHENSIVE GUIDE TO FANTASY FILM – written by G2V's very own Scott Woodard (that's me!) and Arnold T. Blumberg – in either print or e-book!
…And at this point, we're just assuming the theme song performed by Limahl (lead singer of '80s band Kajagoogoo) has now found its way back into your brain. "Turn around, look at what you seeeeeeee…"
UPDATE: You can see the film in a special Fathom Events screening on September 4 and 7, 2016, accompanied by an introduction from critic Ben Lyons and a "Reimagine the NeverEnding Story" featurette!
HELP US BY ORDERING THE MOVIE VIA THIS LINK!