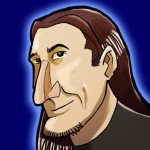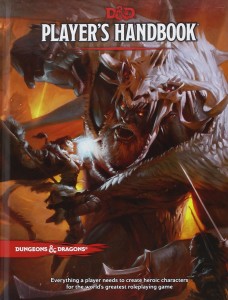 Horror and tabletop roleplaying games have had a strong relationship for decades. From the very beginning, the DUNGEONS & DRAGONS bestiary included ghasts, ghosts, ghouls, mummies, skeletons, vampires, werewolves, and zombies, along with specific rules for how to dispatch them all. While there are plenty of horrific adventures to be had using DUNGEONS & DRAGONS at their core (heck, the classic Ravenloft setting for D&D was completely inspired by gothic horror), games with the supernatural as their focus have also been around for many years, some of which are still creeping along to this day!
CALL OF CTHULHU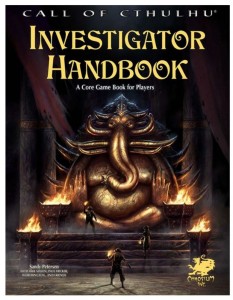 Originally released by Chaosium Inc. as a boxed set back in 1981, CALL OF CTHULHU, inspired by the works of H.P. Lovecraft, was the first true horror roleplaying game. So successful was this particular RPG that just this year (2016), the 7th Edition was unleashed at GenCon. If you're interested in challenging ancient horrors and elder gods with little more than a Tommy gun and a protective elder sign clutched in your hands, then this is the game for you. Note that most CALL OF CTHULHU player characters conclude their runs either dead or insane, often within the first game session following their creation, so if the thought of spending time rolling up a new character only to have them in an institution – or in the ground – by the end of that same night doesn't appeal, you may want to take a look at some other games.
CHILL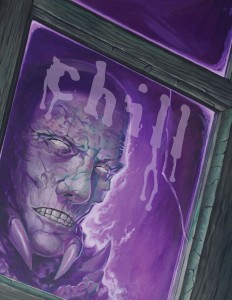 Back in 1984, a group of former TSR employees (TSR was the company responsible for the original publication of DUNGEONS & DRAGONS) launched a new gaming company of their own called Pacesetter Ltd. While they would eventually publish a variety of roleplaying games of different genres, including science fiction and time travel, their flagship title was a horror game known as CHILL: ADVENTURES INTO THE UNKNOWN. CHILL casts players in the roles of envoys working for a secret organization known as S.A.V.E. These agents work behind the scenes, battling against forces of the Unknown, including everything from Alpine Vampires to Zombie Masters. Originally released as a boxed set, the first edition of CHILL was supported with several fantastic sourcebooks and supplements (including a compilation of short adventures "hosted" by Elvira, Mistress of the Dark!) After Pacesetter met its untimely end, CHILL eventually found its way into the hands of Mayfair Games, who then released a revamped 2nd edition in 1990 that was also supported for a few years with excellent sourcebooks and adventures, until Mayfair shifted its focus to things like a little-known boardgame known as SETTLERS OF CATAN. Thanks to a successful Kickstarter, a third edition of CHILL with a couple rule additions including a clever new Token mechanic was released in 2015 through Growling Door Games, and as of this writing, this edition is still very much alive.
DEADLANDS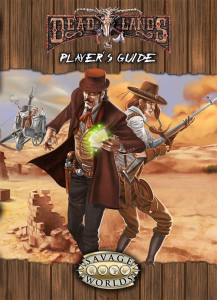 As someone who actually wrote a weird western roleplaying game – THE SIXTH GUN from Pinnacle Entertainment Group – it would be remiss of me not to mention Pinnacle's DEADLANDS! First released in 1996, DEADLANDS embraces the concept of the "weird west" by mashing up classic westerns, albeit more in the vein of Italian spaghetti westerns, with straight-ahead horror and sorcery. Supported by a ton of source material, including books, novels, miniatures, custom playing card decks, and more, DEADLANDS presents a unique way to explore horror in a new setting devoid of things like cell phones and the internet. Like CALL OF CTHULHU, DEADLANDS has remained in print, in one form or another, in the hands of the same publisher since 1996. In its most popular current form, it uses a slightly modified version of the Savage Worlds rules and is often referred to as DEADLANDS RELOADED. Other adapted versions of the game have been released, including d20 and GURPS editions.
If you're ready to unleash nightmares upon your tabletop, check out the links throughout the article and don't forget your silver bullets, your holy water, and of course, your dice! And as always, visit DriveThruRPG for additional tabletop roleplaying games, and be sure to use our affiliate link below!