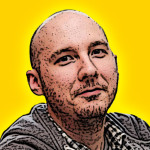 E3 2016 is now in the history books! From new consoles and intellectual property announcements to a huge push for virtual reality, this year has arguably been one of the strongest in recent memory.
To those unfamiliar with E3, the Electronic Entertainment Expo is an annual conference held to celebrate and sell upcoming visual entertainment. First and third party companies such as Sony, Microsoft, Nintendo, Ubisoft, and Bethesda use the conference to advertise their upcoming products to consumers and retailers. Normally the conference is only open to industry insiders, but don't worry; below I have your inside scoop to the Top 10 Announcements from E3 2016!
10) Xbox Announces Two New Consoles
Only Microsoft can unveil a brand new console at the start of their press conference and then announce that it's outdated by the end of said conference.
The opening moments of the Microsoft press event began with a trailer revealing an entirely new console. August will see the release of the Xbox One S – a 4K-enabled, 40% slimmer system. Starting at $299, the Xbox One S was going to be a great jumping-in point for anybody who has yet to purchase an Xbox One.
Then, as the conference came to a close, a second trailer was shown. Microsoft revealed that the 2017 holiday season would see the release of the Xbox Scorpio, with over 4x the power of the current Xbox One and Xbox One S consoles, leaving audiences with little reason to buy the newly revealed Xbox One S system!
Xbox One S Announcement:

Xbox Scorpio Announcement:

9) After 10 Years, Prey Makes a Return
PREY 2 was originally announced in March 2011; the proposed sequel to the 2006 cult classic PREY was then never heard from again. Fans waited with bated breath for any word on the sequel, but were met with only silence from developer Bethesda.
Over five years passed until E3 2016, when Bethesda treated their fans to a mysterious and jaw-dropping trailer introduced with little fanfare, confusing audiences for its entire run…that is, until in its final moments, a logo appeared: PREY.
The sequel has been reworked from the ground up as a reboot to the 10-year-old original title. However, only time will tell if fans of the cult classic will embrace this series restart.
Watch the Prey Trailer Here:

8) Bound Proves Games are Art
The late Roger Ebert published an infamous article in April 2010 titled "Video Games Can Never Be Art." The renowned film critic wrote "Let me just say that no video gamer now living will survive long enough to experience the medium as an art form."
Although I have long believed Ebert was proven wrong in 2012 with the release of JOURNEY (the first Grammy-nominated video game soundtrack in history), I would also posit the upcoming release of BOUND, an experimental game which utilizes a modern art visual style and balletic character movements to tell a deep and mature story. View the trailer below, and ask yourself if Ebert may have been mistaken!
Bound Trailer:

7) Star Trek and Star Wars Race to Virtual Reality
Earlier this year, both the Facebook-owned Oculus Rift and the Valve/HTC-owned Vive released virtual reality headsets. On October 13th, Sony PlayStation will release its own VR headset; at this point, it's safe to say virtual reality is here to stay.
This was further proven over the past week with the announcement of two upcoming VR experiences, the Ubisoft-produced STAR TREK: BRIDGE CREW and the EA-led STAR WARS BATTLEFRONT: X-WING VR MISSION. These titles will arrive this fall, and with their release the dreams of millions of geeks everywhere will finally be achieved!
View the Star Trek: Bridge Crew Trailer Here:

View the Star Wars Battlefront: X-Wing VR Mission Trailer Here:

6) Enjoy a Nice Grog with Sea of Thieves
Have you ever wanted to share some grog with a few friends and then drunkenly board and pillage a peaceful passing ship? Look no further than SEA OF THIEVES!
Shown during the Microsoft press event, this was easily the highlight of the show. The online game places you and a group of friends at the helm of your very own pirate ship. Each player has a job, from captain to crew, and it's up to you to sail and pillage your way across the high seas. If you encounter another ship of live players, then let out your best "Arrr!" and prepare to attack; when the cannon fire subsides, only one ship will remain afloat!
Watch the Reveal Gameplay Here:

5) We Happy Few Just Wants You to be Happy
The E3 2016 trailer alone earns WE HAPPY FEW a place at #5 on this list. The Orwellian nightmare presented in Compulsion Games' upcoming release is simultaneously intriguing and terrifying.
The premise? A fresh take on the oft-used dystopian world, where pills of "Joy" are used to blind the populace from the horrors around them. The trailer, linked below, is a must see.
We Happy Few Trailer:

4) Zelda Gets a Title
ZELDA WII U was announced back at E3 2014. Since then, we have seen only bits and pieces of the new release in the genre-defining series. That ended this year, as we not only got a title but hours of in-game footage!
ZELDA: BREATH OF THE WILD takes the next logical steps for the franchise. The player once again controls protagonist Link as he enters a large formidable world filled with dungeons, dangers, and pots that need breaking.
In a change for the series, the world has become as much of a character as the people and monsters that inhabit it. Survival is a key aspect of BREATH OF THE WILD, and players will need to hunt, cook, and eat to stay alive.
Watch the Trailer Here:

3) Son of the God of War
What journey could possibly surpass a six-game series which culminates in the brutal deaths of the entire Greek pantheon of Mount Olympus? This is the question Sony had to entertain, as one of their leading franchises began to grow stale; the answer, we found out this past week, was fatherhood.
Taking the franchise away from its ultra-violent solo killing roots, the new GOD OF WAR places you from start to finish with your AI-controlled son. Its intention is to show a vulnerability to the god-killing Kratos as well as a present the anti-hero with a challenge he cannot simply tackle with his weapons.
Watch the Reveal Gameplay Here:

2) Resident Evil 7 Reinvents the Series
RESIDENT EVIL 6 was not a good game; in fact, it was almost universally despised by both fans and critics. This year, to mark the 20th anniversary of the original RESIDENT EVIL, something needed to change…and change it did!
During Sony's E3 press conference, a trailer began for an unknown virtual reality game. Told from a first person VR perspective, the trailer was as deeply horrifying as it was fascinating. Just as the trailer brought the audience to the edge of their seats, it dropped a metaphorical hydrogen bomb: the game was RESIDENT EVIL 7!
No single part of the video looked remotely like the previous six games in the series. Capcom has taken critical feedback to heart, and has entirely reinvented the franchise from the ground up. This culminated in a grand reveal, and a demo was quickly online for the world to try. Having played the demo, I can personally say that I am both thrilled and terrified to dive into this VR experience in January!
Watch the Trailer Here:

1) Death Stranding and the Return of Kojima
For fans of Hideo Kojima, E3 2016's greatest moment was when one of gaming's foremost creators spoke the words, "I'm back."
This past year saw Kojima separated from parent company Konami after 30 years of creative development on their flagship series METAL GEAR. It was a long and bitter breakup which saw the creator forcibly removed from the franchise he had birthed on the original Nintendo. This story came to a positive conclusion though, when Sony PlayStation offered to produce Hideo Kojima's next solo project, now unveiled as DEATH STRANDING.
Built using in-game assets and a stark naked Norman Reedus of THE WALKING DEAD fame, DEATH STRANDING tells the visually striking tale of Kojima's next project. Many fans also believe the video acts as a parallel for Kojima's own life and the loss of his creation, METAL GEAR.
Watch the Trailer Here:

Do you agree or disagree with the list? If so, we would love to hear from you! What other moments from this year's E3 Electronic Entertainment Expo caught your attention? Feel free to reach out on Facebook and Twitter, or comment right here to let us know your thoughts!