ATB PUBLISHING is a small press publishing company that launched in 2012 with the first of its OUTSIDE IN series of critical review essay collections. The original project for which ATB was first created, RED WHITE AND WHO: THE STORY OF DOCTOR WHO IN AMERICA, was released in 2017. The slate of titles has expanded to include books covering a number of TV, film, and comic book universes. ATB is dedicated to publishing thoughtful non-fiction books that explore the history of pop culture with insightful and entertaining commentary. The company also produces a variety of related items, such as enamel pins, buttons, and magnets, that complement the line of books with original designs that pay homage to everyone's favorite fictional worlds.
OUR TEAM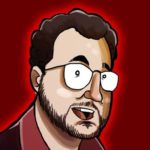 ARNOLD T. BLUMBERG – Publisher/Editor-in-Chief
Arnold has authored or co-authored a number of books on film and pop culture, including zombie tomes JOURNEY OF THE LIVING DEAD: A TRIBUTE TO FIFTY YEARS OF FLESH EATERS (ATB Publishing) and ZOMBIEMANIA (Telos Publishing), and collectible guides like THE BIG BIG LITTLE BOOK BOOK (Gemstone Publishing), and HOWE'S TRANSCENDENTAL TOYBOX (Telos). He is the co-author of CINEMA AND SORCERY: THE COMPREHENSIVE GUIDE TO FANTASY FILM (Green Ronin Publishing), and designer of every ATB book as well as the award-winning IT LIVES AGAIN! (Telos). He spent twenty years in the comic book industry, five as Editor of THE OVERSTREET COMIC BOOK PRICE GUIDE (Gemstone). He's the "Doctor of the Dead" in the world of zombie scholarship, and the "MCU Guru" as a world-renowned authority on the Marvel Cinematic Universe. He curated a pop culture museum, taught college courses in zombies, comic books and superheroes (including the world's first MCU course), media literacy, and writing, and appeared in documentaries like DOC OF THE DEAD, THE 50 BEST HORROR MOVIES YOU'VE NEVER SEEN, and THE WALKERS AMONG US.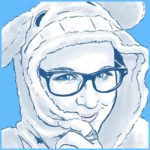 NATALIE B. LITOFSKY – Director of Marketing & Logistics
Natalie grew up in Baltimore. She left her heart in Beijing. She creates in several dimensions. List of things she enjoys: Candid photography (scientific fact: food tastes better after it's photographed); mashed potatoes; the IKEA catalogue, singing in the shower; public parks; reptiles; making you smile. She currently works in the Communications and Media Relations department for a government agency. She's the former Web Editor at CITY WEEKEND MAGAZINE. You can see more of her work via her blog, positivelynatalie.com.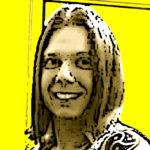 STACEY SMITH? – Range Editor
Stacey is the editor extraordinaire of ATB Publishing's OUTSIDE IN series of pop-culture guides with a twist. She's also the co-author of BOOKWYRM VOLUME 1 (ATB Publishing), as well as WHO IS THE DOCTOR, WHO'S 50 and THE DOCTORS ARE IN (ECW Press), guides to the wonderful world of DOCTOR WHO. In her day job, she's a professor of disease modelling at the University of Ottawa. Using mathematics, she studies infectious diseases such as HIV, malaria, human papillomavirus, neglected tropical diseases and zombies (yes, really). She has 15 books and almost 100 academic publications to her credit; is a winner of a Guinness World Record for her work on modelling a zombie invasion; was the winner of the 2015 Mathematics Ambassador award, given by Canada's Partners in Research association; and won the 2018 Society for Mathematical Biology Distinguished Service Award for exceptional contribution to the field of mathematical biology and its advancement outside of research – specifically pop culture. So the day job and the night job aren't really all that different. Since she's a bona fide international superstar, she lives on a plane somewhere.