ATB PUBLISHING is a small press publishing company that launched in 2012 with the first of its OUTSIDE IN series of critical review essay collections. Founded by author and edcuator Arnold T. Blumberg, ATB is dedicated to publishing thoughtful books that explore the history of pop culture and media favorites with insightful and entertaining commentary.
OUR TEAM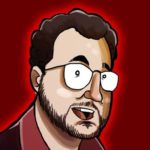 ARNOLD T. BLUMBERG / Co-Publisher
Arnold has authored or co-authored a number of other books on film analysis and pop culture, including ZOMBIEMANIA, THE BIG BIG LITTLE BOOK BOOK, and HOWE'S TRANSCENDENTAL TOYBOX. He is the co-author with Scott Alan Woodard of CINEMA AND SORCERY: THE COMPREHENSIVE GUIDE TO FANTASY FILM, and has also designed books including ZOMBIEMANIA and the award-winning IT LIVES AGAIN! He teaches courses in zombies, science fiction, comic books, superheroes (including the world's first course in the Marvel Cinematic Universe), and many other pop culture subjects at the University of Baltimore and the University of Maryland Baltimore County, and has appeared in numerous zombie and horror documentaries like DOC OF THE DEAD, THE 50 BEST HORROR MOVIES YOU'VE NEVER SEEN, and THE WALKERS AMONG US!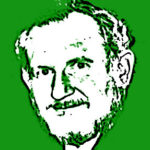 MARVIN A. BLUMBERG / Co-Publisher
Marvin is Arnold's father and the silent partner in this grand endeavor.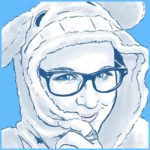 NATALIE B. LITOFSKY / Director of Marketing & Logistics
Natalie grew up in Baltimore. She left her heart in Beijing. She creates in several dimensions. List of things she enjoys: Candid photography (scientific fact: food tastes better after it's photographed); mashed potatoes; the IKEA catalogue, singing in the shower; public parks; reptiles; making you smile. She currently works in the Communications and Media Relations department for a government agency. She's the former Web Editor at CITY WEEKEND MAGAZINE. You can see more of her work via her blog, positivelynatalie.com.