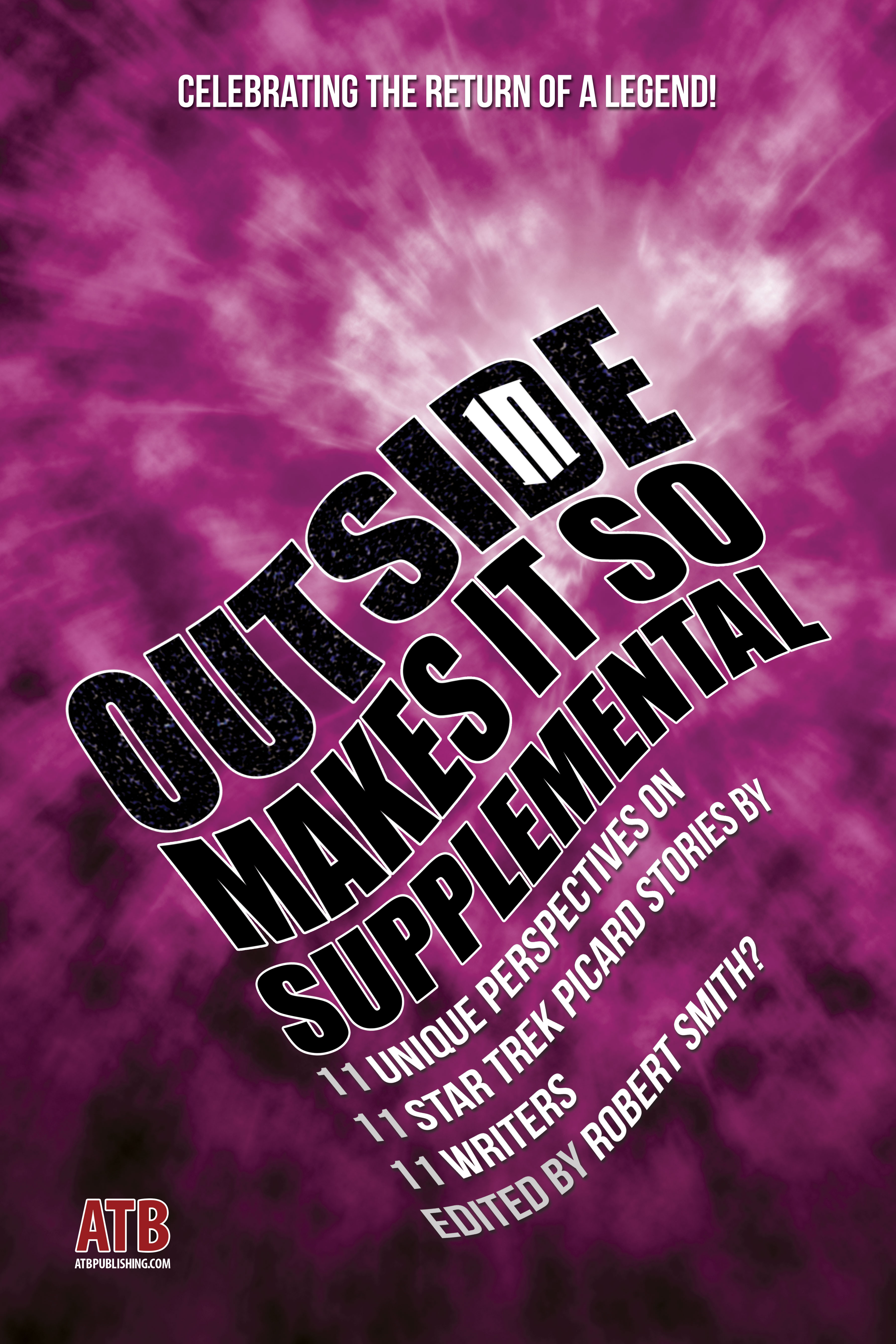 FREE PDF, RIGHT-CLICK ON COVER OR THIS LINK TO DOWNLOAD
Put ten Star Trek: Picard fans in a room and you'll wind up with eleven opinions (appropriately enough this time around), 47 heated debates about the nature of synthetic life and somebody cosplaying Rios in a transporter accident with a space orchid. That's because Star Trek fans are gloriously weird, uniquely different and sometimes entirely outlandish. And so is this book.
Celebrating the return of Jean-Luc Picard in Star Trek: Picard, OUTSIDE IN MAKES IT SO SUPPLEMENTAL is a special free PDF-only collection of 11 reviews, one for every story of the show's first season. Well, we say "reviews", but we mean that loosely: within these pages, you'll find political addresses, lectures, obituaries, fantasies, reality TV shows and even a Borg bake-off, not to mention insightful and thoughtful articles examining Star Trek: Picard from just about every angle imaginable…and then some!
Provocative, engrossing, hilarious and utterly gonzo. This is OUTSIDE IN.
Featuring contributions from:
Rich Handley
Liu Yin
Jessica C. Clark
Anthony Wilson
Andy Hicks
Lars Pearson
Drew Meyer
Arnold T. Blumberg
Rebecca Iverson
Ashley Heaton Kuczenski
Eric Pelot
Jason A. Miller
ENGAGE!
And if you enjoy this free release, why not catch up with OUTSIDE IN MAKES IT SO: 174 New Perspectives on 174 STAR TREK TNG Stories by 174 Writers, covering the entire run of Star Trek: The Next Generation and the TNG feature films, as well as the many other volumes of the OUTSIDE IN series, all available now!